Maintain Your Lifestyle and Safely Stay in Your Own Home
At SSA Home Care of Massachusetts, we help you and your family members maintain their lifestyle from the comfort of their own home. We accomplish this by providing the companionship, personal care, hygiene assistance, dementia care, and 24/7 senior care services they need in the comfort of their current residence. Our non-medical services include assistance with bathing, oral hygiene, dressing, transferring from bed to wheelchair, light housekeeping, grocery shopping, transportation to medical appointments, administrative duties, and more.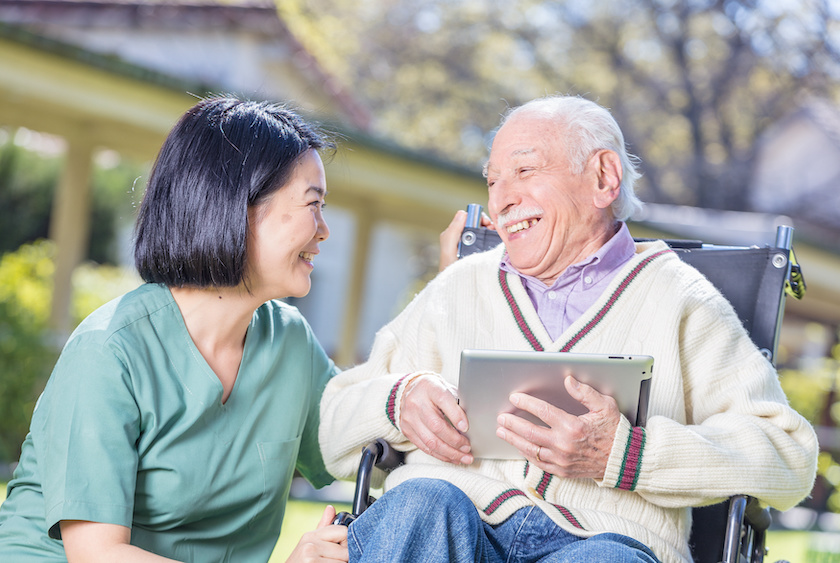 Just because your parent or loved one is experiencing conditions associated with old age, doesn't mean they must relocate to an assisted living or other care facilities. Our skilled and compassionate staff members have extensive experience providing non-medical assistance to aging adults with diabetes, heart failure, kidney failure, multiple sclerosis (MS), Alzheimer's disease, and dementia as well as seniors on hospice. Even if your loved one has a condition that is not listed above, feel free to reach out and see how we can help.
Customized Home care tailored to your needs
We consult directly with you and your parent or loved one to create an ideal home-care plan that is customized to address the specific challenges you and your family member face. Recurring care options can be as minimal as weekly visits or as comprehensive as 24/7 supervision. You can choose exactly how often your loved one is seen and when.
SSA Home Care of Massachusetts is a  certified Women Business Enterprise (WBE). We have been proudly serving our neighbors in Quincy, Brookline, Chestnut Hill, Milton, Westwood, Dover, Wellesley, Needham, Newton, Weston, and other communities throughout greater Boston since 2014.